conferences, exhibitions, meetings
---
---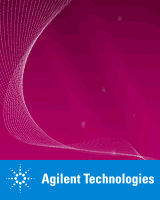 Agilent Live eSeminars // Session 3 – High Vacuum Pressure

February 7, 2017 -

This Session 3 – High Vacuum Pressure Webinar deals with the process of generating, measuring, and maintaining High Vacuum Pressure (10E-3 Torr to 10E-8 Torr). Rough Vacuum pressure is a requirement in many scientific processes such as Mass Spectrometry, and Vacuum Deposition. Concepts such as Conductance, Molecular Flow, and Mean Free Path will be discussed.
Participants will learn about the benefits and drawbacks of Turbo-Pumps and Ion Pumps and what to consider when constructing a vacuum system or troubleshooting leaks in the High Vacuum regime.

Who should attend
This Webinar is recommended for anyone whose position requires designing, constructing, or troubleshooting vessels requiring High Vacuum pressure (or lower). Many of the concepts discussed require familiarity with high-school level or pre-college mathematics. Participants whose process requires Ultra-High Vacuum pressure are strongly encouraged to attend.


Agilent Technologies - www.agilent.com
John M. Screech, Senior Applications Engineer, Agilent Technologies, Inc.
---
---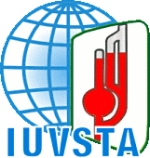 ICTF-17 : International Conference on Thin Films

Nov. 13-17, 2017 - New Delhi, India

General Information

CSIR-National Physical Laboratory (NPL) is organizing the International Conference on Thin Films (ICTF-17) in collaboration of Indian Vacuum Society during 13-17 November 2017 at NPL, New Delhi. This is an important series of conference supported by "International Union for Vacuum Science & Technology Application (IUVSTA) which is organized every after three years This tri-annual conference series endorsed and co-organized by IUVSTA, a union of national member societies whose role is to stimulate international collaboration in the fields of vacuum science, techniques and applications and related multi-disciplinary topics including solid-vacuum and other interfaces.

ICTF-17 Scope

The scientific programme consists of four plenary and eighteen invited lectures and two sessions of poster contributions. A number of hot topics contributed papers will be selected for oral presentation.

The conference will cover all recently established TFD topics, conveniently combined with the complementing surface engineering topics:
- Advances in Modeling Thin Film Growth
- Energetic Particle and Solid Interaction
- Plasma-Surface Interactions for Thin Film Engineering
- Advances in Deposition Techniques
- Reactive Processes
- Structure Formation in Multi-Component Thin Films
- Nanostructured and Architecturally Designed Coatings, Smart Surfaces
- Protective Coatings in Severe Environments
- Carbon Based Films: Diamond, DLC, Organic Polymers
- Oxide Thin Films
- Thin films for optoelectronics, nanoelectronics and spintronics
- Thin films in Energy Harvesting and Storage
- Thin Films and Surfaces in Biological Applications
- Innovative Methods of Thin Film Analytics and Structural Characterization
- and more

The conference offers an excellent opportunity to bring together scientists, engineers and technicians from research and industry.
Exhibition of products, services and the latest developments in the fields of vacuum, materials, coatings, nanosciences and surfaces, as well as pertinent professional publications is an essential part of the conference.


CSIR-National Physical Laboratory (NPL) - www.ivsnet.org/ictf/ICTF17/
- ,India
email: ictf2017@nplindia.org
Links
---

next conferences

Austellungen, Messen
Konferenz, Seminar, Tagung

Congrès, Exposition, Salons