Conferences, exhibitions, meetings, trainings
---
---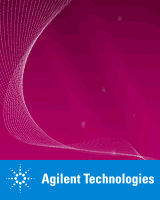 Agilent Live eSeminars // Session 2 – Rough Vacuum Pressure

Dec. 6, 2016 -

This Session 2 – Rough Vacuum Pressure Webinar deals with the process of generating, maintaining and measuring Rough Vacuum Pressure (Atmosphere to approx. 10 E-3 Torr).
Rough Vacuum pressure is a requirement in many industrial processes and is a necessary step in achieving High and Ultra High vacuum pressures.
Concepts such as Conductance, Viscous Flow, and Gas Composition will be discussed. Participants will learn about the benefits and drawbacks of different Rough Vacuum pump and Gauge technologies, and what to consider when constructing a vacuum system or troubleshooting leaks in the Rough Vacuum regime.

Who should attend
This Webinar is recommended for anyone whose position requires designing, constructing or troubleshooting vessels requiring Rough Vacuum pressure (or lower). Some formulas require familiarity with high-school level mathematics. Participants whose process requires High Vacuum or Ultra-High Vacuum pressure are strongly encouraged to attend.

Agilent Technologies - www.agilent.com
John M. Screech, Senior Applications Engineer, Agilent Technologies, Inc.
---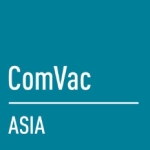 ComVac Asia

Nov. 1-4, 2016 - Shanghai New International Expo Center

International Trade Fair for Compressed Air and Vacuum Technology

After two years of development, ComVac ASIA 2015 has advanced steadily to an extended scale and upgraded its excellent performance. During the 2015 show, 153 famous exhibitors from various countries and regions, including Germany, Sweden, Japan, Korea, China Taiwan, etc. have jointly displayed in an exhibition area of 12,500 sqm. Torin Drive, Bolaite, Mann + Hummel Group, Kangpusl Compressor, Kaishan Group, Kobe Steel Ltd., Bauer Kompressoren, Buma Tech of Korea, Ningbo Baosi Energy Equipment Co., Ltd. of China, etc. displayed their innovative products and technology on the site as well.


Product Categories

Vacuum Technology: Vacuum pumps, Vacuum valves and accessories, Vacuum measurement and calibration, Instruments, Gauges and vacuum leak detector device, Vacuum application equipment, Vacuum materials, Vacuum pump oil and vacuum engineering equipment

Compressed Air Technology: Air compressor, Processing compressor, Special compressor, Parts and components of compressor, Postprocessing equipments, Lubricants and related equipments


Venue: Shanghai New International Expo Center (SNIEC)
- No. 2345 Longyang Road, Pudong New Area, Shanghai 201204, P.R. China

Contact: Hannover Fairs International GmbH - www.hannovermesse.de - Germany
Ms. Robering Simone, Fax +49 511 89-39681 // Ms. Julia Bress, Tel. +49 511 89-31118
---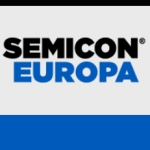 SEMICON® EUROPA

Oct. 25-27, 2016 - Grenoble, France

SEMICON Europa attracts a highly influential audience from every segment and sector of the European microelectronics industries including: semiconductors, LEDs, MEMS, printed/organic/flexible, and other adjacent markets.

2016, SEMICON Europa is back in Grenoble following a rotation between Grenoble,France and Dresden, Germany, two of Europe's largest microelectronic clusters.



Key Focus Areas/Topics at SEMICON Europa 2016

SEMICONDUCTOR TECHNOLOGY:
- 20th Fab Management Forum
- Lithography Session
- Advanced Materials and Processes Session
- Sustainable Manufacturing Session
- Photonics Session
- MEMS Session

PACKAGING AND TEST:
- Advanced Packaging Conference
- Integrated Test Sessions

EXECUTIVE AND MARKET:
- Executive Keynotes
- SEMI Market Briefing
- SEMI Gala Dinner
- European Semiconductor Cluster Activities

2016FLEX EUROPE:
- Silicon Electronics & Flexible Systems
- Flexible Electrical Components
- Materials Advancements
- Applications and New Developments

APPLICATION & INNOVATION PROGRAMS:
- Imaging Conference
- Power Electronics Conference
- MedTech Session
- Automotive Electronics Session
- Innovation Village + Start-up pitches
- What's Next…? Session
- SMART Manufacturing Session



- www.semiconeuropa.org
- Alpexpo, Avenue d'Innsbruck, 38034 Grenoble, France
email: SEMICONEuropa@semi.org, Tel. +33 4 56 59 30 58
---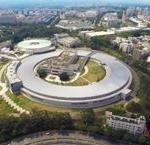 80th IUVSTA Workshop: Ultra Low Emittance Light Source Vacuum Systems

Oct. 24-28, 2016 - Hsinchu, Taiwan

Organization:

Taiwan Vacuum Society (TVS)
National Synchrotron Radiation Research Center (NSRRC)
International Union for Vacuum Science, Technique and Applications (IUVSTA)


Goal of the workshop

The goal of this workshop is to find the best solutions on the vacuum design and the manufacturing processes for those upgrade projects, ongoing or being planned, of synchrotron light source facilities to achieve the ultra-low emittance of smaller than 0.5 nm·rad.
There are many challenging issues on vacuum design and engineering under debate and need to be well evaluated by the vacuum experts from the worldwide institutes or facilities. This workshop provides a forum for intensive discussions after each presentation.

Principal Themes / Topics

- Facility reports & project overview for synchrotron light sources with ultra low emittance, on-going or being planned
- Design concepts of the vacuum systems, pros, cons and critical issues, for ultra-low emittance synchrotron light sources
- Surface engineering and treatments for low outgassing and desorption rates
- NEG-coating technologies, development and applications
- Critical vacuum components accommodating high beam current operation
- Methodology of manufacturing and construction
- Pressure distribution, modelling and practical measurement, etc..


Taiwan Vacuum Society (TVS) - www.taiwanvacuum.org
- , Taiwan
email: taiwanvacuum@taiwanvacuum.org, Tel. +886 3 579-5046
---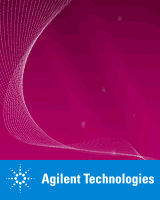 Agilent Live eSeminars // Session 1 – Vacuum Fundamentals

Oct. 4, 2016 - now available to download (54.6 MB, password required), 1 hour 14 minutes

Sub-atmosphere pressures are a necessary requirement for a wide variety of processes affecting our daily lives, from the heat treatment of the components of our automobiles, to the manufacturing of microchips and screens that power our smart phones and computers, to the design and operation of analytical instruments that ensure the safety of our drinking water and food products.
This Webinar will provide attendees with a brief history of vacuum technology, why vacuum is necessary and how vacuum pressures are achieved and maintained. The Webinar will also serve as an introduction to follow-on Webinars on Rough Vacuum, High Vacuum, and Ultra-High Vacuum.

Who should attend
This Webinar is recommended for anyone whose position intersects with the field of vacuum technology. The material is geared towards operator level staff (vs designers of vacuum systems) and should be accessible to all participants.

Agilent Technologies - www.agilent.com
John M. Screech, Senior Applications Engineer, Agilent Technologies, Inc.
---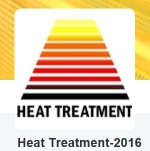 10th Heat Treatment - 2016

Sept. 13 - 15, 2016 - Moscow, Russia

Held annually, the exhibition Heat Treatment is the only exhibition of thermal equipment and technologies in Russia

Venue: Halls 1 and 2, Pavilion 7, Expocentre Fairgrounds, Moscow, Russia

The organizer: Exhibition Company Mir-Expo

Over 2690 specialists attended the "Heat Treatment-2015". The exhibition is a specialized event aimed at specialists from companies-consumers of the production of this industry. The visitors of the exhibition are heads and specialists of the enterprises of metallurgy industry, oil and gas sector, aviation and space, defense, science-research, transport and gas engine sphere and from other industrial enterprises and educational establishments.

Modern technologies and equipment for thermomechanical, thermochemical, dimensional and surface processing of different materials; heating furnace equipment: vacuum furnaces, arch furnaces, induction heating, electric furnaces of resistance, quenching equipment, oils and environments; equipment for plasma shape design and sputtering will be present at the exhibition. You will have an opportunity to see all the innovations and to have business talks.


Main exhibition sections:

Heating electric furnaces (chamber, shaft, insulated, with roll-out hearth, etc.)

Thermal and chemical-thermal equipment for carbonitrile, carburizing, boriding, hardening, brazing, sintering, MIM, tempering, annealing, magnetic annealing, ageing, relieve internal stresses, etc.

Physico-thermal equipment

Induction equipment. Frequency converters and transformers for induction heating

Vacuum equipment and components of vacuum systems: vacuum furnaces, ovens and sputtering systems; vacuum pumps, vacuum gauges, vacuum valves and valve, gas flow regulators

Laboratory muffle furnaces and drying cabinets; Laboratory equipment: spectrometers, devices for contactless temperature measurement, analyzers for determining gas-forming impurities in solid materials

Installation of coating, including plasma spraying of protective coatings

Equipment for electron beam welding and arc welding in argon

Laser-manufacturing equipment

Systems low temperature (cryogenic treatment)

Industrial washing machines and lines

Nitrogen plants, oxygen plant, hydrogen plant, compressor equipment, refrigeration units; - Robotic systems for welding, cutting, bending, milling, handling, application of various coatings; - Cooling systems: cooling towers and chillers

Equipment for research of properties of materials, nondestructive testing: hardness testing equipment, equipment for specimen preparation, equipment for mechanical testing, spectrometers, pyrometers

Technology for the measurement of temperature, humidity and vacuum: thermocouples, measuring transducers, resistance transducers, safety valves, liner, digital display instruments, measuring stations, simulators, calibrators, parts and components

Gas and oil burners, gas supply systems and automation. Pulse burner management system. Control cabinets furnaces

Flexible metal hoses of high pressure

Centrifugal castings in corrosion, heat-resistant and special steels and alloys

The mechanisms for transportation of heated metal, recuperators, muffles, articles of heat-resistant materials

Steel castings, heat resistant. Furnace equipment and technological equipment for heat treatment: heat exchangers, trays, grids, baskets, supports, fittings, impellers, radiant tubes, retort, casters, etc. for all types of furnaces

Refractories, Insulation and lining of thermal units

Laminated fabrics and space-reinforcing woven fabric. Multi-layered woven materials of silica, quartz, alkali free glasssynthetic and carbon fibers and combinations thereof.

Special coatings and adhesives for high-temperature industrial processes

Lubricants and technical liquids. Technology cleaning and temperature control of industrial fluids. Cooling system

Articles of graphite, carbon felt and carbon-carbon composites for high temperature equipment

Modification of products and their seal carbon pitch-based and phenolic resins, slip protective coating, laminating surfaces

Design and manufacture of thermal units (heaters, current leads, power structures)

Modernization of high-temperature furnaces by the use of modern carbon materials: the increase in working space of furnaces. The alignment of the thermal field

Commissioning, professional installation, service, repair and overhaul of furnaces and heating equipment



Exhibition Company Mir-Expo, Ltd - www.htexporus.com
- 115230, office 507, house 7 building 10, Hlebozavodskiy proezd, Moscow, Russia

Mrs. Ekaterina N. Sokolova, Exhibition director, email: info@htexporus.com, Tel. +7 495 988-1620
---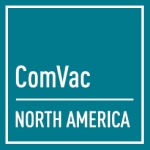 ComVac North America

Sept. 12-17, 2016 - McCormick Place, Chicago, IL, USA

International Trade Fair for Compressed Air and Vacuum Technology

On the heels of an extremely successful 2014 event, ComVac North America will join Surface Technology North America and Industrial Supply North America as one of three new industrial technology events co-located at IMTS 2016.
Highlighting the latest product developments, technology, and plant & system components for all areas of compressed air and vacuum, ComVac will surely provide a powerful platform for business development and create a strong synergy with the already well-established Industrial Automation North America and Motion, Drive & Automation North America.

Product Categories

Vacuum Technology: Plant and components, Vacuum pumps, Metering devices, Leak detectors, Drying, Financing

Compressed Air Technology: Generation, Treatment (filtration), Storage, Tools, Applications, Distribution, Contracting


Hannover Fairs International GmbH - www.hannovermesse.de - Germany
Mrs. Julia Bress, Exhibition director, Tel. +49 511 89 - 31118
---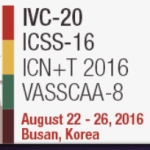 IVC-20 - 20th International Vacuum Congress

August 21-26, 2016 - BEXCO, Busan, Korea

ICSS-16 - 16th International Conference on Solid Surfaces
ICN+T 2016 - International Conference on Nanoscience and Technology 2016
VASSCAA-8 - 8th Vacuum and Surface Sciences Conference of Asia and Australia
25th KVS - 25th Anniversary KVS Symposium
ITC 2016 - Industrial Topical Conference 2016
ISPB 2016 - International Symposium of Plasma Biosciences 2016


IVC-20 plenary lectures:

EVERYTHING SLIPS: Design of Novel Omniphobic Materials
- Joanna Aizenberg - Director, Kavli Institute, Harvard University

Complexity in Metallic Alloys and Compounds * 2016 IUVSTA Prize for Science
- Jean-Marie Dubois - Scientific Advisor, Dpt. for Nanostructured Materials, Jožef Stefan Institute
& Emeritus Director of Research, IJL, CNRS-Université de Lorraine

Chemistry for Nano, and Nano for Medicine & Energy * 2016 IUVSTA Prize for Technology
- Taeghwan Hyeon - Director, Center for Nanoparticle Research, IBS Professor, Seoul National University

Technology Innovations: Reshaping the Semiconductor Landscape
- Kinam Kim - President, Semiconductor Business, Samsung Electronics Co. Ltd.

Ion Channels: Their Discovery, their Function, and their Role in Medicine and Pharmacology * Nobel Laureate in Physiology or Medicine
Erwin Neher - Director, Max Planck Institute for Biophysical Chemistry

Spintronics Nano-Devices for VLSIs Applications
Hideo Ohno - Professor, Tohoku University

The Power of Surface Science: From Quantum Anomalous Hall Effect to Interface Enhanced High Tc superconductivity
Qi-Kun Xue, Vice President, Tsinghua University

TBA *ITC 2016 Plenary Speaker
Chang-Ho Oh, Executive Director, LG Display


Organization
International Union for Vacuum Science, Technique and Applications
Korean Vacuum Society

Secretariat office - www.ivc20.com
1F Haeoreum Bldg., 16, Yeoksam-ro 17-gil, Gangnam-gu, Seoul 06246, Korea
email: contact@ivc20.com, Tel. +82-2-557-8422
---
16th International Conference on Atomic Layer Deposition (ALD 2016)

July 24 - 27, 2016

Convention Centre Dublin, Ireland

The 16th International Conference on Atomic Layer Deposition (ALD 2016) will be a three-day meeting dedicated to the science and technology of atomic layer controlled deposition of thin films. In every year since 2001, the conference has been held alternately in United States, Europe and Asia, allowing fruitful exchange of ideas, know-how and practices between scientists.
This year, the ALD conference will incorporate the Atomic Layer Etching 2016 Workshop, so that delegates at the two events can interact freely.

As in past conferences, the meeting will be preceded by one day of tutorials. An industry trade show will be held in conjunction with the conference, to act as common ground for academia and industry to meet and discuss the future applications of ALD. Extra opportunities for collaboration will be provided through working groups of the COST Action 'Hooking together European research in atomic layer deposition (HERALD)'.

This conference offers an excellent opportunity to learn about the most recent R&D activities in ALD science and technology from researchers around the world. We look forward to your participation.

For more information please contact

Happening Conferences & Events - www.ald2016.com
email: cs@happen.co.uk, Tel. +353 1 531 4118
---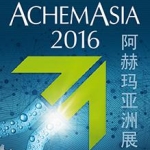 ACHEMASIA 2016 : 10th International Exhibition and Conference on Chemical Engineering and Biotechnology

May 9 - 12, 2016

Beijing, People's Republic of China

ACHEMA, the world forum for the chemical process industries, is the global flagship event for chemical engineering and biotechnology.
The ACHEMA worldwide approach with its focus on emerging markets gives this forum a regional platform in the world's most dynamic growth region.
Since its establishment more than 25 years ago, AchemAsia has become the prime communication hub for suppliers of the process industries to benefit from the chances that China continues to offer.
With AchemAsia 2016 being already the 10th event in a successful row, this is the opportunity to strengthen your position in China, to underline your technical leadership, and to gain ground against the competition.

meet the vacuum systems manufacturers:
GEA Process Engineering China Ltd. (PRC) ........ Hall J12
Körting Hannover AG (Germany) ........ Hall P17

For more information:

DECHEMA Ausstellungs-GmbH, Frankfurt am Main, GERMANY - www.achemasia.de - www.achema.cn
email: achemasia@dechema.de, Tel. +49 69 7564-100
---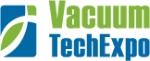 VTE VacuumTechExpo - 11th International exhibition of vacuum machines, equipment and technologies

April 12 - 14, 2016

Sokolniki ECC, Moscow - Russia

VacuumTechExpo is the only exhibition in Russia dedicated to vacuum equipment, technologies and materials.

Vacuum machinery and equipment, vacuum materials and technologies, cryogenic equipment and components as well as analytical equipment are widely presented at the Exhibition.

Exhibition subjects:
- Vacuum pumps
- Vacuum chambers
- Vacuum gauges, pressure transmitters
- Vacuum fittings
- Vacuum systems for applying functional coatings
- Vacuum ovens
- Desiccators
- Cryopumps, cryotraps, coolers

Exhibitors:
manufacturers and distributors of vacuum, cryogenic, analytical, cryodesiccation equipment and machinery as well as sputtering equipment.
Engineering companies rendering the full range of services in high-tech industry also take part in the Exhibition.

The following companies exhibit at the event annually:
GNB Corporation, MSH Techno, VACOM, BLM Synergie LLC, VACUUMMASH OJSC, Vacuum Service LLC, Glynwed Russia LLC, Intec Analitica JSC, Cryosystems LLC, FM RDE OJSC, Sigm Plus Engineering LLC, Ferri Vatt CJSC and many other companies.

Visitors: executives and representatives of companies operating in the field of vacuum engineering, machine-building, electronics and instrument-making industry, aerospace industry, nuclear and electric power industry, nanotechnologies, optics, metallurgy, chemistry, petroleum chemistry and medicine.

Statistics 2015
Exhibitors: 83 (from 8 countries)
Visitors: 2356

For more information please contact

ITE Moscow - www.ite-russia.ru
email: vacuumtechexpo@ite-expo.ru, Tel. +7 (499) 750-08-28
Links
---

next conferences

Austellungen, Messen
Konferenz, Seminar, Tagung

Congrès, Exposition, Salons