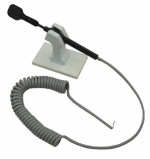 SPS-Europe B.V. - www.sps-europe.com
- Midden Engweg 41, 3882 TS Putten, The Netherlands

email, Tel. +31 341 360 590

SPS-Europe is a full-service distributor of small equipment, tools and consumables used in semiconductor fabrication, MEMS, & Biotechnology. For over 20 years, SPS-Europe offers quality service and products for front-end semiconductor and related industries, with 6 facilities across Europe, and 1 in Singapore.
products: Vacuum Wands

- Coil Cords
- Flat Finders
- Freedom Wands
- Manual Transfer Systems
- Notch Finders
- Wafer Gripper