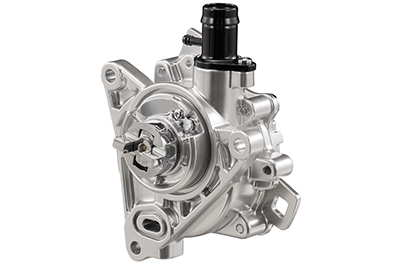 WABCO - www.wabco-auto.com
-

email, Tel.

WABCO, the vehicle control systems business of American Standard Companies, is the world's leading producer of electronic braking, stability, suspension and transmission control systems for heavy duty commercial vehicles. WABCO products are also increasingly used in luxury cars and sport utility vehicles (SUVs). Customers include the world's leading commercial truck, trailer, bus and passenger car manufacturers.
Founded in the US 135 years ago as Westinghouse Air Brake Company, WABCO was acquired by American Standard in 1968. Headquartered in Brussels, Belgium, the business today employs nearly 6500 people in 29 office and production facilities worldwide. In 2003, WABCO contributed US$ 1.358 billion to American Standard's total sales of US$ 8.568 billion.
Products: Vacuum Pumps for Diesel and Gasoline Engines

- Single Vane Vacuum Pump driven by camshaft
- Piston Vacuum Pump driven by camshaft
- Multi Vane Vacuum Pump driven by belt, alternator, gear or electric motor