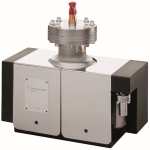 Agilent Technologies Italia SpA - www.vacuum-choice.com
- via F.lli Varian 54, 10040 Leinì (Torino), Italy

email: vpt-customercare@agilent.com, Tel. +39 011 9979 111, Toll free: 00 800 234 234 00

Agilent Vacuum Products Division (VPD), formerly Varian Vacuum, is a global supplier with a complete range of vacuum pumps, leak detectors, components and accessories to create, control, maintain and measure vacuum. We have always been in the forefront of vacuum technology, setting industry standards from the very beginning with the invention of the ion pump in the late 1950s that made UHV possible. Major developments in diffusion pump and leak detection technology soon followed, with innovations in turbomolecular and dry scroll pumping, up to the most recent revolutionary TwisTorr FS turbo pump and IDP-15 dry scroll pump.
products: Ion pumps

Agilent Vacuum Products Division, formerly Varian Vacuum, invented ion pumps and so it is no surprise that the company has an unequaled wealth of experience in high- and ultrahigh vacuum technology.

We offer a complete family of Diode, Noble Diode and Starcell Pumps to meet all the different requirements of pumping getterable and noble gases. Pumps, controllers, options, and accessories provide solutions for every application.

The new state-of-the-art 4UHV Ion Pump Controller offers unique multiple- independent ion pump operation and, thanks to the patented variable voltage function, permits accurate and reliable pressure readings. In addition, combination pumps with the Titanium Sublimation Pump (TSP) option deliver extrahigh pumping speeds.